Recolize – The Plug & Play Personalization
Personalization is now easy as pie with Recolize!
Optimize your traffic with personalized recommendations
for every website and online shop.
Register For Free
You only need your email address and your recommendations
are ready to use in 10 minutes.
Maximize Revenue
Our customers are excited by a revenue increase up to 20 %. You can now stop searching for solutions to increase your average order and customer lifetime value: Recolize does this for you out-of-the-box.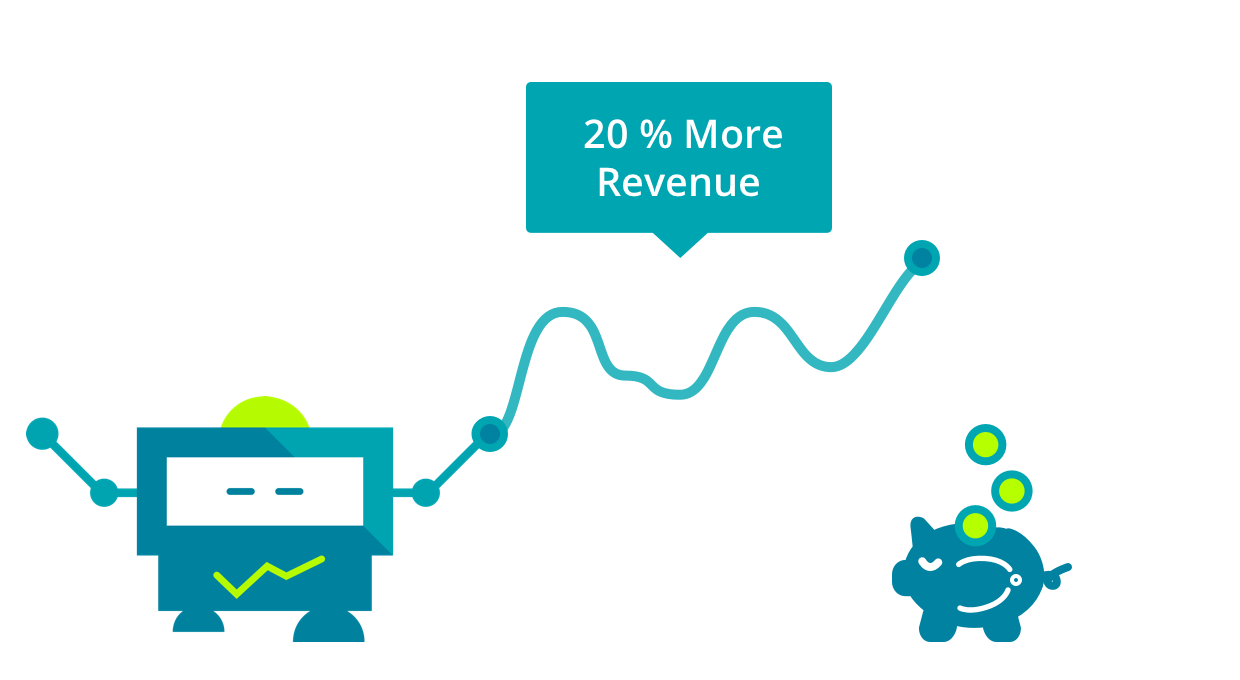 Minimize Effort
Easily embed mobile-friendly recommendation carousels – ready to use for every design. Added to your online shop and website with just a few clicks.
How We Will Help You to Achieve Your Goals?
For All
Recolize just works: no matter if online shop, website, blog or landing page. Of any size.
Easy
Recolize is installed in minutes and fully-automated without any further configuration. Marketers love our usability-optimized tool.
Transparent
Get deep insights in real-time and really understand how personalization helps you to optimize your goals. No black box.
Fast Integration With our Recolize Plugins
With our plugins the Recolize product recommendations can be integrated with just a few clicks.

Our customers are provided with tailored products by the integration of the Recolize Recommendation Engine. This individual designation makes poking around through our large catalog easier and simplifies the decision for a suitable bike or accessoire. We from Rabe Bike especially benefit by the simple installation and the excellent support by the Recolize team and we are perfectly satisfied with this solution.

[contact-form-7 id="1290″]
Twitter
Keep up-to-date with our news and follow us on Twitter.
Recolize – The Plug & Play Personalization