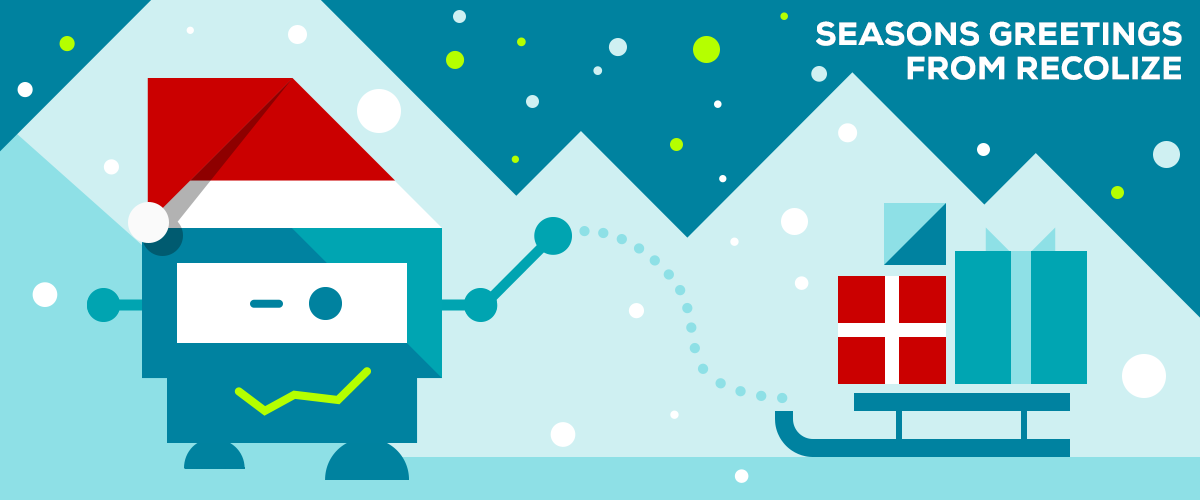 Our Recobot and the whole Recolize team wish our website visitors, partners and customers a Merry Christmas and a successful start into the New Year.As last year also 2016 was an incredible intense, exciting and successful year for Recolize. That's why we want to say sincere thanks to you.
At the very beginning of the year we were able to engage HALLHUBER as a mid-size company from Munich for our Recolize Recommendation Engine. Continuing the year we implemented countless new features as domain-overlapping recommendations, additional widgets like bestsellers, last viewed or static product lists and provided them to our customers. With our brand-new Shopify-App now all Shopify stores are able to convert up to 20 % more traffic and revenue with personalized product recommendations from Recolize with only a 2-click-installation.
Mid of the year we have drastically improved our Recolize Tool and we are now able to present you all relevant data and graphs right on your dashboard within a shorter time. In the last third of 2016 we enlarged our partner network considerably to be able to assist you even faster and broader in case of questions and integrations.
This is only a very fast walk-through – it's enormous what happened within one year. And we can promise you that also in the next year we won't stop to improve Recolize for our customers with innovative features and will assist with outstanding support.
We wish you and your families a Merry Christmas and a successful start into 2017.
We're looking forward to exciting times with you!
Your Recolize team,
Anja, Michael und Christoph