It's really very easy to integrate personalized recommendations with Recolize. With our 2 click integration every website, blog and online shop – no matter which size – can start within minutes. The following quick start guide shows you how easy it is.
1. Register without any obligations or payment data with just your email address
Just visit our registration page here and you can start immediately.
2. Add your domain in the Recolize tool
Just enter your domain name and the url to your blog's RSS feed, your online shop's product export or e.g. a Google product feed, and copy the displayed JavaScript snippet to your website.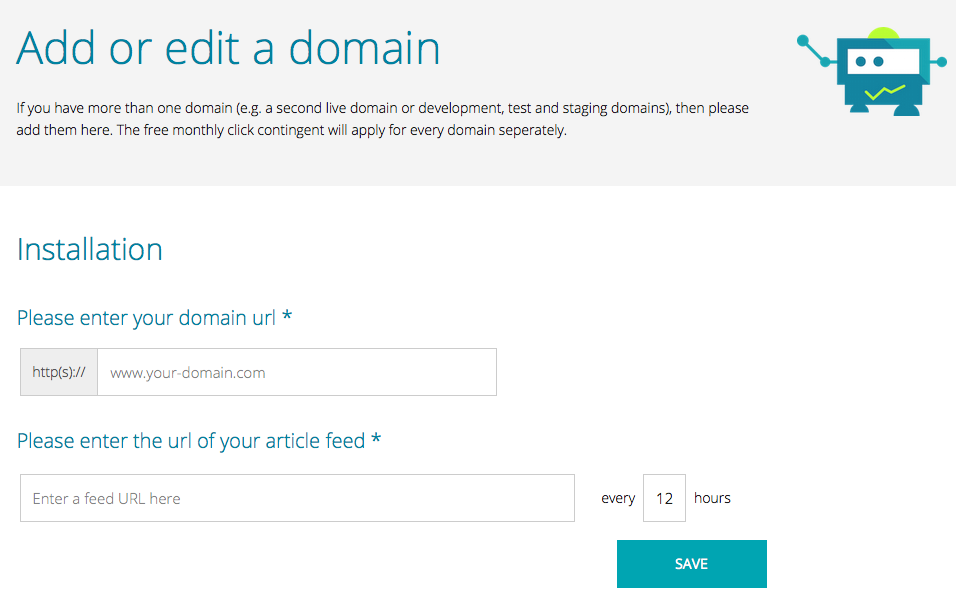 3. Add the JavaScript snippet to your website
Just add the generated JavaScript snippet to your website and you are already completely set up and your recommendations will be displayed.
If you use Magento, you can download our Magento extension here.
You are using WordPress? Then download our WordPress Plugin here for an easy integration.