In the first part of the series we showed how you keep your customers browsing on your website and how to present the best offers. In this part your customers gain inspiration through completely individualized product lists and we integrate the supermarket checkout shelves into your online-shop.
3. Inspiration for your customers with completely personalized product lists
Customers often don't know what to buy in your shop. They browse through the different categories and search for furnishing ideas for their apartment, an accessory for their bike or a fancy present for a relative.
For this purpose you can find categories like "Inspiration", "Your Zalando", "Your Feed" or "My Recommendations" in more and more online shops. These feeds are created in a few minutes and thanks to self-learning recommendation algorithms you don't have to care about them manually.
An individualized product list in your shop could for example look like this: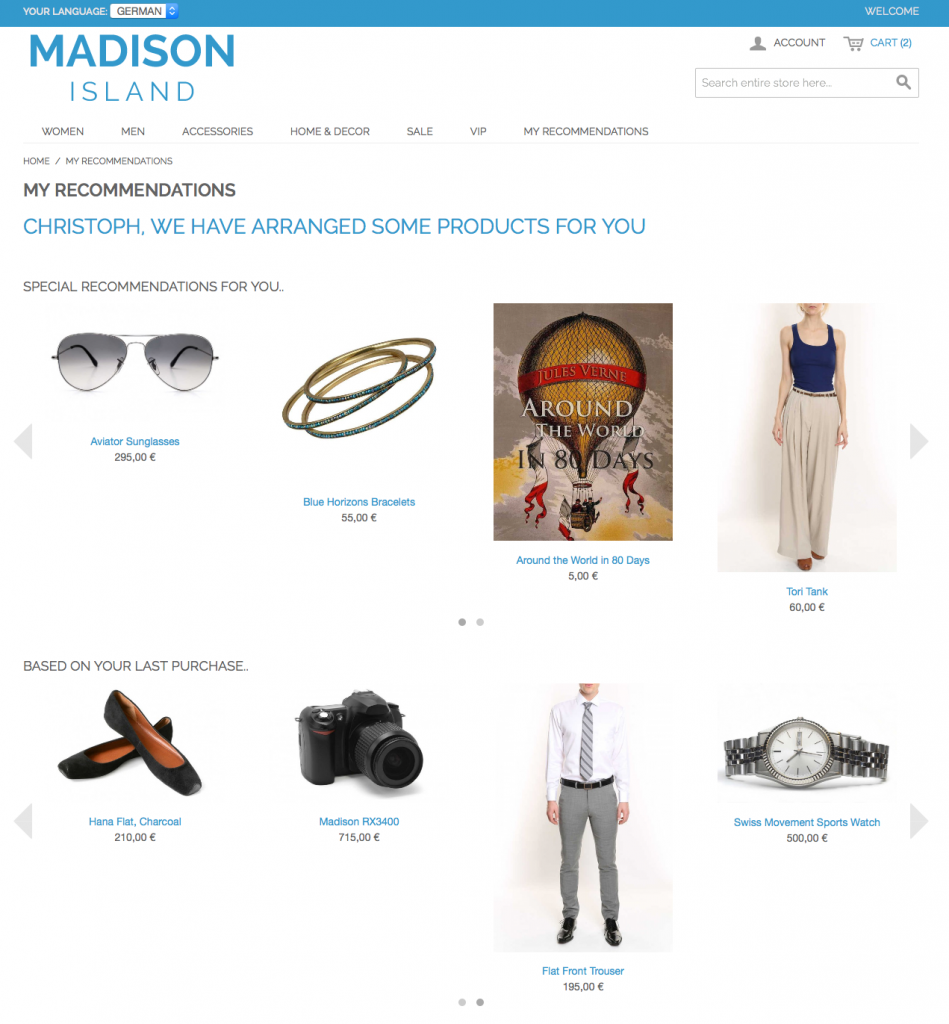 Industry giants like Amazon or Zalando showed how it works and thanks to a software as a service Recommendation Engine personalized feeds can be integrated into small shops in minutes.
4. Create incentives for accessories – much better than the supermarket checkout
Everybody knows this situation: you're waiting at the supermarket checkout and stare at the many little things like chewing gums, batteries, cigarettes or sweets – and finally you decide to take something along.
You as a merchant should also use this psychological effect in your online shop: offer accessories for the products in your cart.
And the best is that you can provide perfectly individualized products and accessories tailored for your customers and their carts and increase your average order value. Much better than the supermarket checkout.