Many websites and online shops are using the Christmas time to generate huge revenues. During this time, it is very important to offer as individual offers as possible. Nowadays buyers expect to get special Christmas offers, simply because most online shops provide specials.
Here are 6 simple but very efficient examples of specific personalized Christmas sales activities, which could also make sense for your website or online shop.
Example 1: Christmas Sale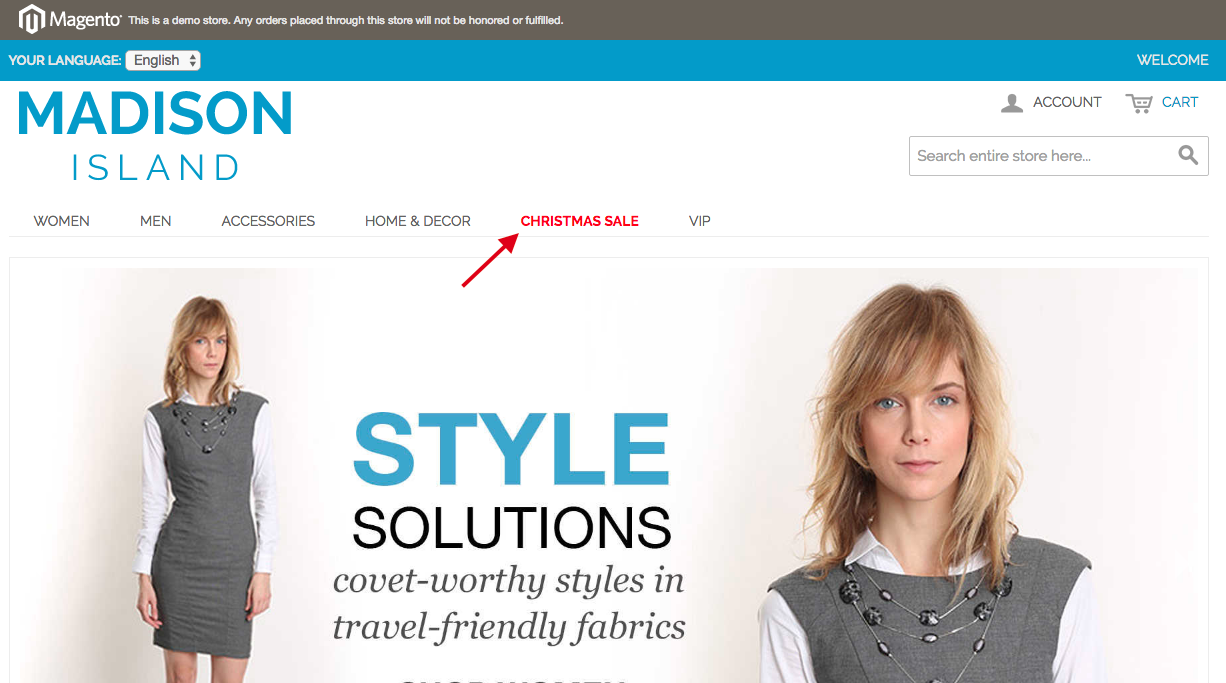 Christmas time is not exactly a sale season, but many online shops offer special discounts anyway. Promote your Christmas sale on your website e.g. with a special category during this time. Highlight this category with a special color and Christmassy icons. Try to change your Christmas sale offers regularly to make people visit your website multiple times.
During the last week before Christmas you should offer the best sale articles available in your stock. Late buyers get nervous and therefore tend to buy online one week before Christmas.
Example 2: An Advent Calendar Category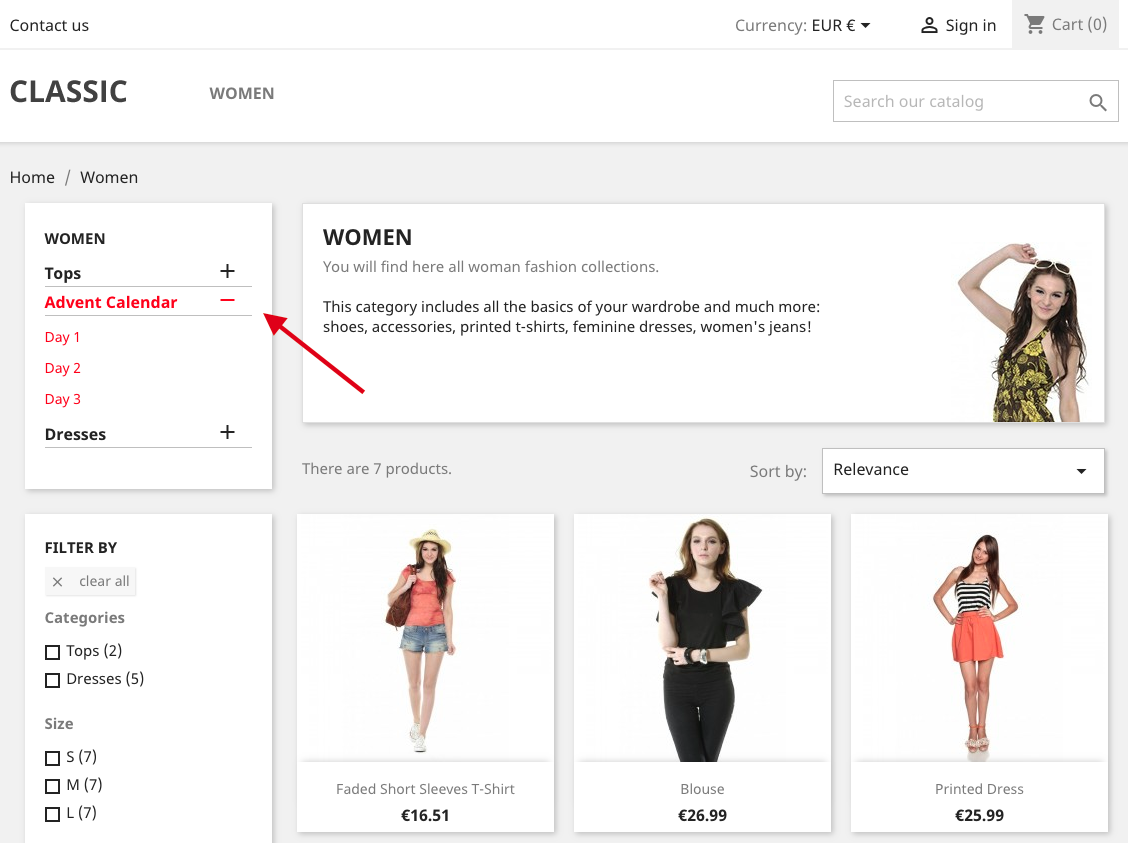 An Advent calendar is a very common gimmick especially used by Europeans to prepare for Christmas. It begins at the 1st of December and until Christmas Eve you can open one door every day. A perfect opportunity for online shop owners to offer an Advent calendar with daily special offers. You could simply display the Advent calendar as categories and add one category every day until Christmas.
Extend this by daily newsletters also promoting these special categories. As people love surprises and are very curious during Christmas time, this will increase the traffic on your website during this time.
Example 3: Personalized Recommendations Displaying Christmas Gifts


Use personalization suites like Recolize to offer special personalized Christmas recommendations. Give them a Chrstimassy title like in the screenshot above to make clear, that possible Christmas presents are contained. Additionally you can also work with a special design for your recommendations.
Offer the recommendations on as many pages as possible:
FAQ articles
Christmas landing pages
Emails
And of course on all kinds of pages like:
Home
Product pages
Category pages
Cart
Search results
Checkout success
Example 4: Personalized Gift Cards
"Someone who does not know what to give, gives a gift card". Yes, maybe that's true, but you as an online shop owner can use this lack of creativity of many people. If you offer great gift card preset designs and texts, then you have the chance to generate lots of additional revenue with gift cards.
Also, make it possible for your customers to enter their personal messages and add a personal image as gift card background. Especially this feature is missing in many online shops, which makes it possible for you to differentiate from your competitors.
Example 5: Personalized Gift Boxes
If you offer products like e.g. beauty, toys or electronics, then Christmas time is the best time to bundle some of your smaller priced products in a gift box. Many people are searching for creative ideas for a Christmas gift. Gift boxes can be their solution, if they don't exactly know what to give to a loved person.
If the giftee e.g. is a cosmetics lover, then such a gift box could contain:
A good smelling soap
Shampoo
And as a small joke: a rubber duck
This is simple, but the chance, that the gift box contains at least one product the giftee will like, is much higher than concentrating on one specific product.
Example 6: Personalized Teaser Images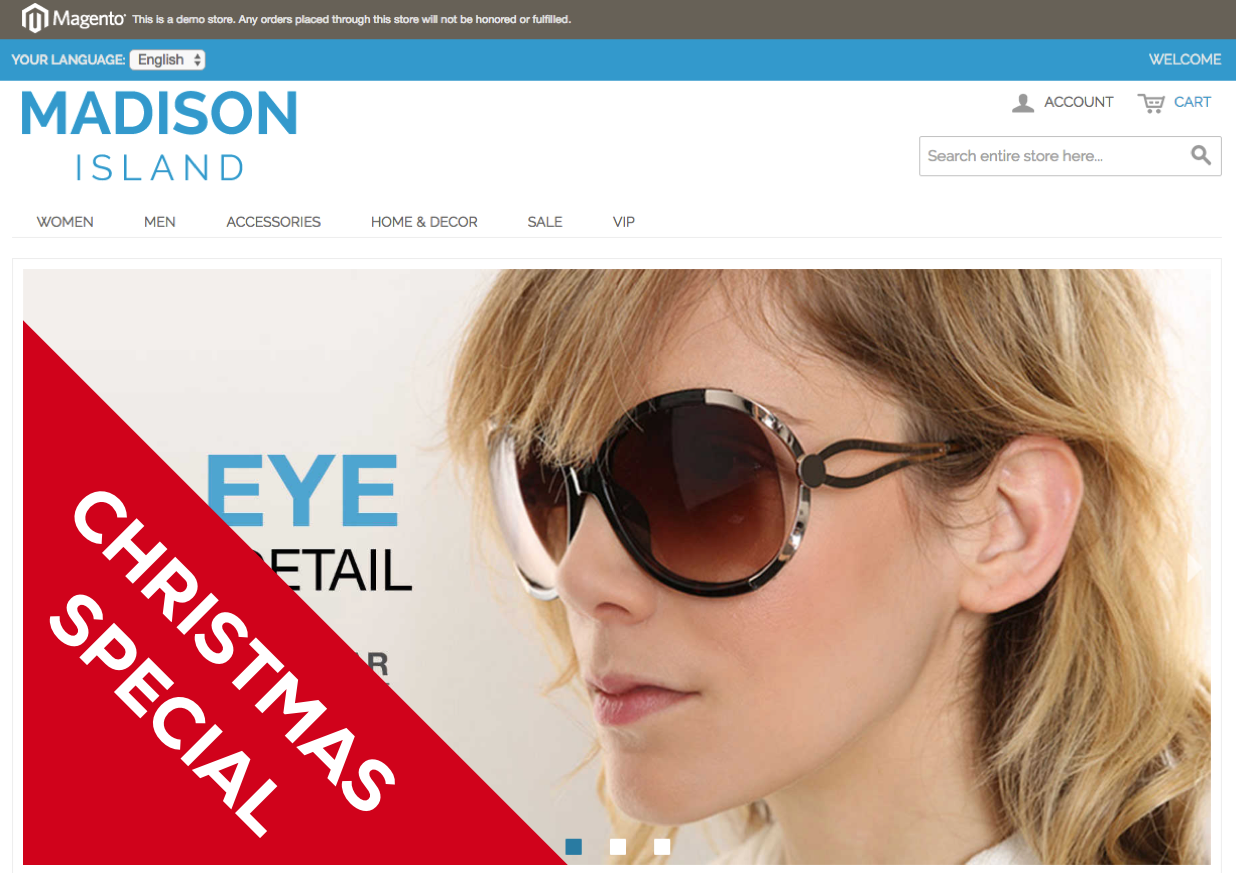 Many websites offer landing page teasers as carousels. These teasers can be used to guide the traffic coming over these pages to your Christmas specials. This is a supporting sales activity for all the examples mentioned above.
Surprisingly, many customers are still using these teasers. Spend some effort in creating beautiful images supporting your Christmas offers.
Even better are real personalized Christmas teasers based on customer groups, the current quote or the conversion history of your customers. You can easily offer this with e.g. Recolize.